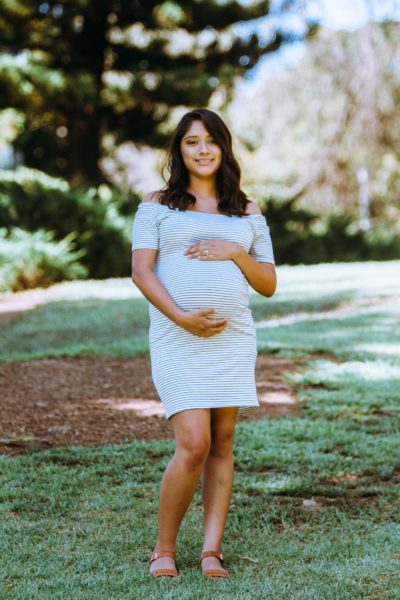 Time, as they say, is a cruel enemy. You gain knowledge, wisdom, and experience through time but it also takes as much as it gives: in life and death, each night and day, and from youth to old age. Mankind's obsession with reversing time seems to be a fruitless folly and the greatest proof of it is etched in our faces – we age as each day goes by and there is no stopping it. There is no fountain of youth, no miracle serum, no magical wand that make the fine lines, sagging skin, and wrinkles disappear. Or so we thought.
Thanks to continuous developments in aesthetic medicine, it is now possible to hit the reset button when it comes to aging. These new technologies promise better, safer and more effective results with less downtime, lower costs, and more importantly, minimal invasiveness. The truth is most people will do pretty much anything in the pursuit of beauty and aesthetics, but the majority is still afraid of going under the knife. And no one cannot really blame them for choosing not to risk it all. Good thing there is a growing number of minimally invasive treatments and procedures available for reversing the signs of aging and one of it is face thread lift.
Thread lifting is a non-surgical, minimally invasive anti-aging procedure that is uses sutures to restore facial contours. These sutures, or threads, lift the sagging tissues and rejuvenate fine lines and wrinkles to get that youthful look. Unlike the traditional methods of surgical face lifting that use non-absorbable thread with a risk of migration and a tendency to extrude from the skin, face thread lift in Singapore uses fully-absorbable materials that are as effective as much as safe. Face thread lifts are also associated with little to zero downtime, which allows the patient to immediately resume their daily activities. This technique is suitable for individuals who are beginning show early signs if aging and for those who prefer a natural-looking lift. Women who are pregnant, however, are advised against undergoing face thread lifting. The safety of cosmetic dermatologic procedures like thread lifts during pregnancy has not been evaluated so for now, experts say that it would be best to avoid them. It is recommended to wait until after you have given birth before investing in this type of treatment.
This article from Cambridge Medical, a pioneering medical aesthetic clinic in Singapore that offers bespoke medical skincare, face and body shaping and lifestyle optimization services, will discuss several important points that you need to know about face thread lifting: how does it work, what are results you can expect, and what are the aftercare instructions that you need to remember.
How Does Face Thread Lifting Work?
The process begins with the application of a topical numbing cream to alleviate any pain and discomfort.
Once the numbing cream takes effect, your doctor will apply markings on your skin to identify the direction where the skin is to be 'lifted' or pulled.
This is followed by the insertion of dissolvable threads using fine needles into the dermis layer of the skin where the lifting effect is required. A slight pressure is also applied on the treated areas to compress the skin. Our doctors at Cambridge Medical clinic are highly-trained in proper insertion techniques so we can help you achieve your desired look.
The technique can be applied to different areas of the face including eyebrows, neck, lower jaw, cheeks and cheekbones, and facial contour. There are different threads for these specific areas: some threads can provide a much-needed lift, others can reposition fat deposits on the fact and some can stimulate the collagen production to fix loose skin. Depending on the amount of lift that you desire, your doctor may place two to six threads per area. The threads are lined with barbs to provide support and structure and the tension created from the threads lifts the aging and sagging skin.
The entire procedure takes about thirty to forty-five minutes to complete.
What Kind of Results Can You Expect?
If you are looking for an option to remove signs of aging such as sagging skin, fine lines, and wrinkles without having to undergo surgery, then face thread lifting is the best treatment for you. Aside from providing an immediate lift to sagging skin, thread lifts are also known to stimulate the regeneration of collagen over the treated areas. This ensures natural-looking results that you will continue to see and enjoy even several months after the procedure.
You can also combine facial thread lift with other aesthetic treatments for longer lasting and enhanced effects. Most patients opt a combined approach with botox, fillers, lasers, and radio frequency treatment to maximize the overall skin lifting and tightening results.
Most facial thread lifts last for 18 months to 2 years depending on your skin laxity and the type, number, and location of the threads. A detailed communication with your doctor is always necessary for the best possible outcome.
What Are the Aftercare Instructions?
Face thread lift is generally considered as a safe and effective day procedure. The side effects are mild and minimal and are typically gone after a few days.
You can use cosmetics to cover up any mild bruising that may occur.
It is recommended to avoid strenuous physical activities and harsh facial movements during the recovery period, which usually takes about one to two weeks.
A soft diet for seven days will help minimize the stress on the newly-placed threads.
Your doctor will also advise to avoid sleeping face down or sideways; sleeping face up is the best option.
You can use a facial compression bandage for one to two weeks so that the results would last longer.
You should too much sun exposure during the recovery period and if you are going outside in the sun, you must use a sunscreen with SPF 30 or higher for skin protection.