Growing up, the fireworks were probably your favorite part of celebrating the Fourth of July. But now that you're a parent, isn't it just as fun (if not more) to dress your little firecracker up in adorable patriotic outfits and watch them enjoy all the fun this holiday brings?
If you're in need of Fourth of July outfit ideas for kids, we've got you covered. From easy and comfy to stylish and sparkly, let the fashion fireworks begin!
Patriotic Tank Top + Shorts + Flipflops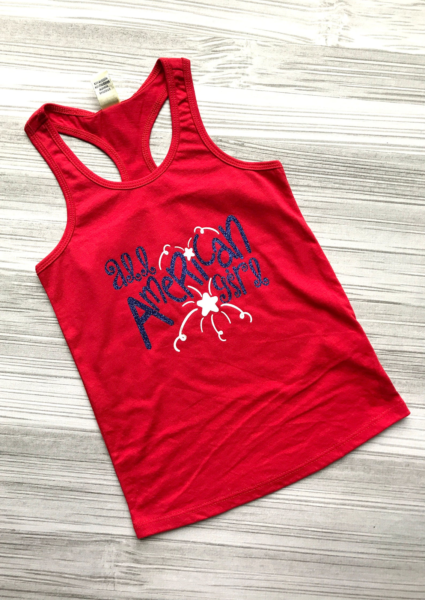 [Image: etsy.com]
Headed to your city's Fourth of July parade? Or are you off to the beach for a picnic and fireworks? Wherever you're headed, you'll be outside, and since the heat is on every July 4, your little one needs an outfit that's as easy-breezy as it is comfy and cute. You can't go wrong with an Independence Day tank top, shorts and flip flops – it's about as American as a burger and fries with a side of apple pie. From tanks with the American flag on them to ones that say "All-American Girl", it's not hard to find the perfect all-day patriotic outfit for your little boy or girl.
Twirl Dress + Matching Hair Bows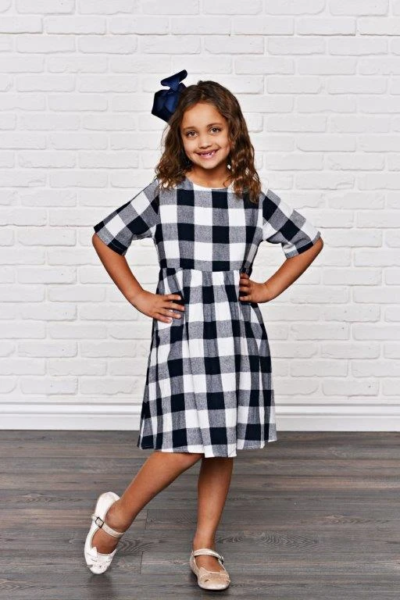 [Image: presleycouture.com]
A twirl dress is an adorable choice for your star-spangled sweetheart. And Presley Couture has a great selection for toddlers and school-aged girls. Made out of the softest fabric with the right amount of stretch, you can choose from solid colors and patterned twirl dresses in reds, whites and blues. She'll love the way her dress twirls as she spins with a sparkler. And don't forget to add a matching hair bow to complete this charming outfit!
Gingham Jumpsuit + White Sandals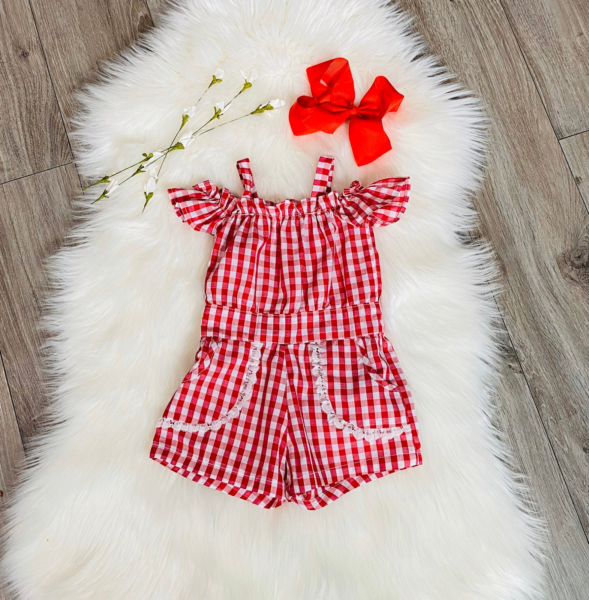 [Image: etsy.com]
When the stars and stripes are out at night, put your little fashionista in a red or navy blue gingham jumpsuit. Functional Fourth of July fashion at its finest, your daughter will be as pretty as she is cozy while she happily eats her ice cream cone at the family barbecue.
Little Gentleman's Button-up Shirt + Bow Tie Getup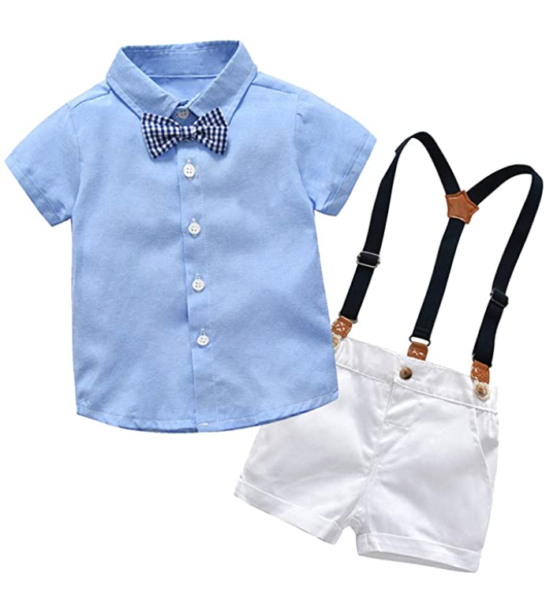 [Image: amazon.com]
Sure you can go with the traditional Old Navy U.S. flag graphic tee. But everyone else you know will have their son in that shirt. Born in the USA and proud of it, why not show off your little gentleman and his festive fashion with a casual short-sleeved chambray button-up shirt, a patriotic bowtie, and red and white striped shorts? We think this Fourth of July outfit choice is as lovable as your little guy and this summer holiday.