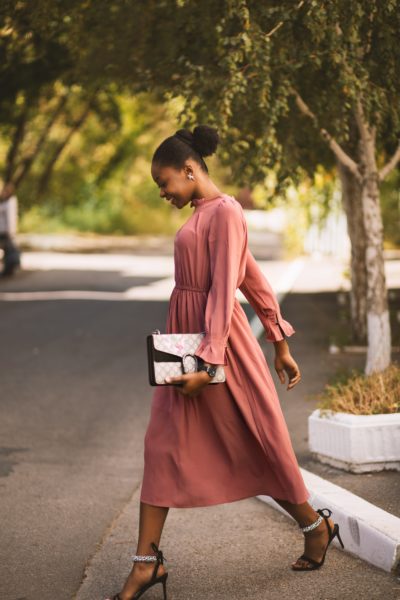 There are always exciting aspects of attending a large gathering. Of course, it can also be a situation that causes you stress. This is especially the case when it comes to what you are asked to wear. Formal events or gatherings of a certain nature will require you to adhere to some type of dress code. Whether you're afraid of overdressing or fear you won't look up to snuff compared to everyone else, taking time to look over your options can provide a peace of mind. Consider these fashion choices and feel totally put together.
Focus on the Fabrics
The easiest way to begin is by taking a moment to think about what your clothing is made out of. This doesn't mean the overall quality, per se. Instead, you should take a look at the prints and materials featured in any of the items you are thinking about wearing. Fabrics like linen, cotton, silk, and wool are all excellent choices and provide an authentic look. Similarly, a pattern that is timeless, like simple stripes, will always have a more elegant edge over trendy or modern prints.
Consider the Accessories
What you add to the outfit will also have a big impact on how "classy" the final look is. Accessories can transform a normal outfit into a dozen more exciting looks in no time at all. A statement necklace can draw attention to the outfit and how it complements you. Similarly, product sellers like Goldbergh can give you the chance to invoke the past and classic mentalities of elegance with their accessories. While you should match the accessories to the outfit, there's nothing wrong with building the look around a particular piece you'd like to incorporate.
Perfect Your Hairstyle
Creating a look of elegance is about far more than the clothing you wear and the accessories you select. How you wear your hair will also play a huge part in your success. Women and men alike must think about this, as the right hairstyle can turn a mundane outfit into a luxurious example of fashion done right. If you're feeling stuck on what options to play around with, take time to peruse different images from stylists or blogs. Pinterest can be a great site to visit when you need some inspiration or tutorials in a pinch.
Work With What You Have
These days, very few people have money to waste on extravagance. If you're working with a budget and have been invited to a classy affair, don't feel as if you can't go because you can't afford the perfect look. When all is said and done, you'll be able to get a lot more out of the experience by working with the funds you have. You definitely don't need to break the bank in order to tie together an outfit for an important gathering in the near future.
Consult Someone Who Knows
When you really don't know what to wear to an event, it never hurts to ask someone who knows better. Whether you ask the person who invited you to the event or you consult with a friend that tends to go to many similar gatherings, asking questions of the right people can provide you with far more insight than you'd imagine. The closer you feel to the person, the easier it will be to ask the right questions. This is the perfect time to turn to the fashionistas in your circle for advice.
If you are expecting to attend an exciting event in the near future with a specific dress code, be sure to think long and hard about the outfit in advance. The more thought you put into the final look, the more likely you will be able to pull off the level of elegance that you desire.