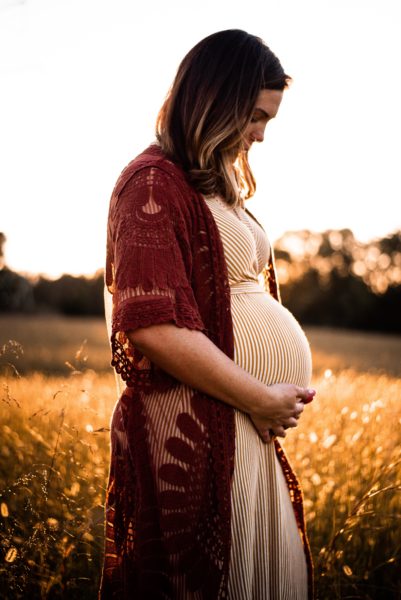 The miracle of life is one of the most beautiful and life-changing things a human can experience, but it can also be a very stressful time in a mother's life. Many mothers worry, with good reason, about birth defects and difficult births. One reason for this is that it is hard to say with certainty if a baby will have a birth defect. For this reason, it is good to be proactive. Then, at least you will have done everything you can. Birth defects are relatively rare, but with these tips, they are even more unlikely.
Eat the Right Nutrients
First of all, you should plan ahead. The body is very strained while producing another living being, so you should do all you can to ease the burden. You should take 400 milligrams of folic acid a day as well as vitamins A, C and D. These vitamins can prevent numerous birth defects. These vitamins should be taken starting a month before pregnancy, if possible.
Healthy Weight Gain
While women are expected to gain weight during pregnancy, too much weight or too little can be harmful to the baby. A doctor should be able to track the recommended weight and your current weight. Remember, even though you are eating for two and should naturally be getting larger, this doesn't mean you can stop eating healthfully. The trick is to eat a lot of healthy and vitamin-rich foods instead of eating whatever you crave. This should help you gain weight healthfully.
Avoid Drugs
Drugs like marijuana, cigarettes and alcohol should be avoided at all costs during pregnancy. This has been said over and over again, but these products have been known to lead directly to birth defects. It is possible to abstain. Abstinence from these products is what your baby needs.
Communicate With Your Doctor
Finally, it is important to talk with a doctor throughout your pregnancy. Doctors can be the most important step in keeping track of the child's growth and development. They have many tests in their arsenal to track possible birth defects. In addition, they are very professional and work very hard to ensure they are giving you the right information. Remember, they are at the mercy of you and your birth injury attorney if something goes wrong, so they work very hard to make sure everything goes right.
There is no way to totally ensure your child's safety, but with these tips, you can have peace of mind. Take some of the stress out of the miracle of life!