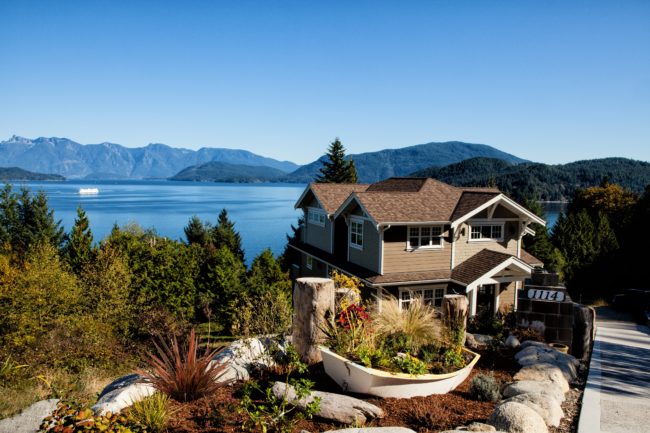 The place that we deserve to be safest and most secure is our homes. After all, this is our little slice of the Earth, property that we own, and as such, we need to feel our safest there. It's an environment where we can predict almost everything that happens. That said, it's also true that we need to earn this, it won't happen of its own accord. All you need to do is leave a home unattended to for a year to see how much it can change, and showcase that constant maintenance is necessary to make this space liveable and worthwhile.
Making your home as safe as possible, then, means taking an eye to security, and to the very many conditions, our house may be in. It also means ensuring we have access to aid where necessary, such as wound care products we keep in our bathroom storage area.
If you have a family, the need to look after them and make sure they feel safe in their home is also essential. With that in mind, consider the following advice:
Consider The External Environment
The vast majority of home injuries occur in gardens. From damaged driveways to lose roof tiles and improperly placed patio slabs, we need to make sure that all of this is fixed and attended to if we're to avoid any problems.
We'll also recommend that you keep your garden free from debris, especially after a storm. Privacy fencing and strong gates can also prevent trespassers from attending your property, or a neighborhood dog from accessing your garden. A combination of these efforts will help everyone remain safe at your home, no matter what.
The Condition Of Fixtures
A staircase that has been damaged or has seen better days may be cause for renewal and repair. Fixtures of this nature are worth looking into so that we can avoid issues from presenting themselves where necessary. A bi-yearly inspection of your home can make a massive difference where this is concerned. Make sure that your garage door chain is well-oiled, that your locks and windows are secured, as well as making sure that certain elements, such as baby safety gates, prevent your infant from climbing the stairs or crawling out of the room they need to be in is key. Often, appropriate fixtures make the biggest difference, so don't be afraid to attend to them.
Appropriate Surroundings
It's important to remember that making the space safe for you may not be the same as making it safe for other occupants of the household. A small ramp up a couple of stairs may be able to help your elderly relative more easily navigate the first floor, for instance, while temporarily placing small foam corner-pieces at the tips of each table corner can prevent a toddler or young child from running into it and hurting themselves. This way, safety becomes an adaptable ideal, not a test to pass.
With this advice, we hope you can more easily make your home as safe as possible going forward.