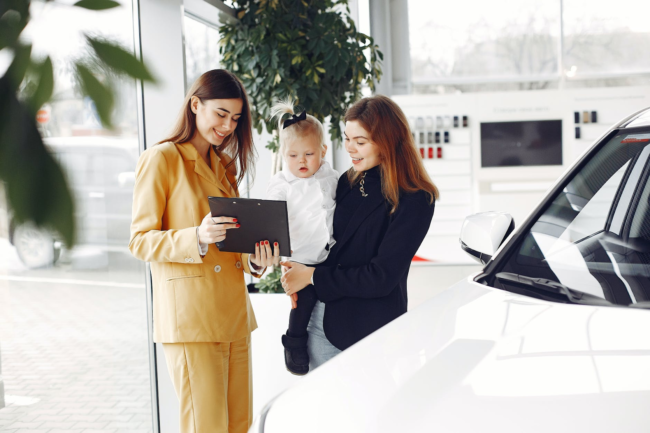 Every year, nearly 40 million used cars are sold and bought – nearly three times as much as new cars! So, if you have been considering the possibility of investing in a used car instead of a new vehicle, you are certainly not the only one. And, yes, used cars can be an excellent investment!
However, if you have never bought a used car before, there are some considerations to keep in mind. Indeed, buying a used car can come with more risks than if you were to buy a new model from a dealership.
While most sellers are likely to be honest and helpful, there are some tips to keep in mind that can help you make buying a pre-owned car much safer and more convenient. Start with the ones below.
Research the Market and Make a List
If you are not an auto expert, it is important to research the market and make a list of the best options for your needs. Some cars, such as the Honda CR-V or Ford Escape, are common used-car choices because of their reliability and durability.
However, since not all used cars make for a good deal, you should start by researching each model and understanding what to expect from each model.
Check for Safety Features
Used cars can be extremely convenient, comfortable, and easy to drives. However, technology is developing fast, and many older cars might not have the safety features you would expect. From break assist to automatic emergency braking and forward-collision warning systems, there are many technologies that can make your driving safer.
And, if there is something you should splurge on is safety! After all, especially if you are in the market for a family car, you will want a vehicle that is both stylish and safe!
Understand Associated Costs
Used cars usually come at a lower cost than new cars – and, in the case of cars older than 6 years, they have already lost over 60% of their value, and won't depreciate much further.
However, used cars can be expensive in other ways. For example, you might not be able to count on a cheap insurance policy, guarantees might be limited, fuel consumption might be higher, and maintenance and repairs might cost more. Make sure to be clear on what to expect and calculate hidden costs before setting a budget.
Consult an Expert
If you are not an expert in cars, you should consider consulting an expert. A great way is to work with a certified dealer. However, you can also find online experts that can help you with guides and inventories.
For example, with its 50 years of experience in used car sales, edmunds can be your go-to guide to navigate the entire process and walk away with a good deal.
Test-Drive the Car
Whether you are buying a new or used car, you should test-drive the vehicle before investing in it. In the case of new cars, you might do so to know what to expect from the driving experience.
However, in the case of used cars, a test drive can help you pinpoint any issues that the current owner might have not yet highlighted. Don't skip this part!
Have the Car Inspected
If you have found the right car at the right price for your budget and preferences, you might be almost ready to buy it. However, if you are not an expert in used cars, make sure to hire an expert inspector who can tell you a more precise estimate of how much the vehicle is actually worth. This can help you set the right expectations and avoid overpaying.