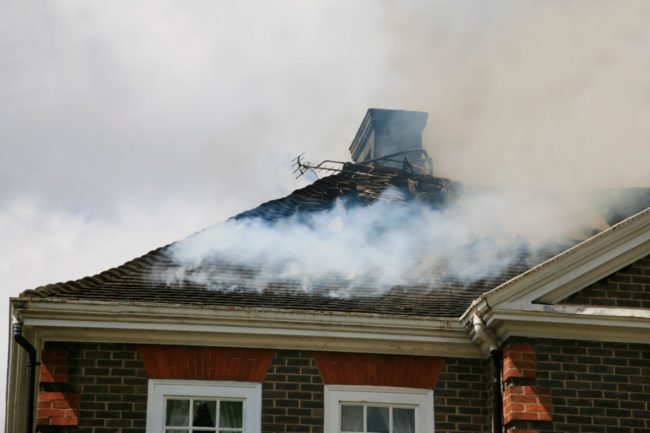 A fire can be exceptionally destructive to personal property and stressful for the people affected by the fire. After emergency personnel extinguishes the fire, it's time to start putting your life back together. One important consideration after a fire is what you'll do with your belongings. Salvaged belongings can help bring some semblance of normalcy to an otherwise chaotic situation. Here are a few insights to help you understand what to expect for your belongings after a fire.
Take an Inventory
Once local fire inspectors declare your house safe to enter, it's time to step inside and take an inventory of your belongings. Some items will be clearly visible and easy to retrieve. You may need to dig through ash and rubble to get to other things. When performing an inventory in a burned home, make sure to wear plenty of protective gear so that you don't suffer from cuts or puncture wounds.
Test for Dangerous Chemicals
After removing all of the salvageable items from your home, it's a good idea to test specific items for potentially dangerous chemicals. When certain materials burn, they can release large amounts of toxic chemicals that can fuse into your belongings. Especially if any soft items made it through the fire, be sure to have them tested by a lab so that you don't end up putting your family's health at risk.
Fire Damage
Once you do a safety check of your salvaged belongings, it's time to clean the items you plan to keep. Cleaning some items may be straightforward, requiring only a damp cloth to remove surface soot. However, there will likely be other items that can't be cleaned using normal techniques. To preserve these items and avoid having to buy replacements, you'll want a professional fire restoration company.
Water Damage
Though many don't think about it, water damage and even flooding are commonly associated with fires as well. Water is one of the most common ways to fight fires. In fact, gallons of water can be sprayed into your home. Though it can stop the fire, it can also cause water damage. In case of flooding or water damage, you may want to work with a company like Servpro of Beaufort County to take care of cleaning your water-damaged belongings.
Stored for Safety
Another important part of recovering from a fire is restoring your home. Generally, while you put your home back together, you'll want to keep your belongings out of your house so that they don't get damaged or dirty. Make sure to store personal items in a safe place that is protected against fires, floods, and any other potential disasters. Doing so will help prevent the added heartbreak that would come if you lost more belongings while trying to put your home back together.
Take Your Time
Recovering from a fire can be a slow process. Although you should work quickly to protect what's yours, don't try to rush things so much that you end up stressed. Excess stress could lead to burnout, meaning that the process will end up taking longer than it should. Just take the process one day at a time until you're able to move back into your home once again.