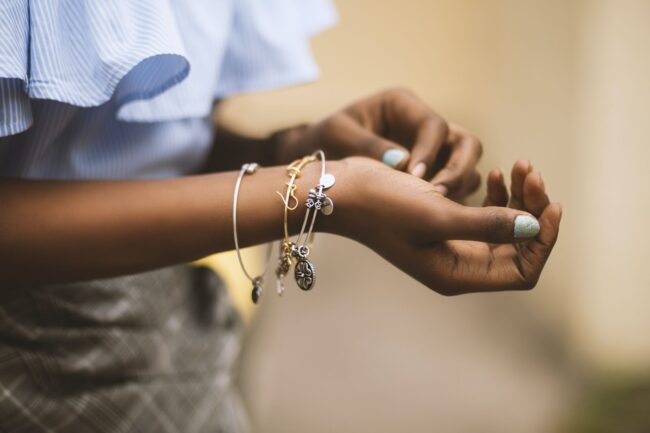 When it comes to buying jewelry for a loved one, it's essential to find the perfect piece. You want something that is beautiful, unique, and special. It can be tough to find the right thing, but with a little bit of research, you should be able to find the perfect piece of jewelry. Here are some tips to help you make the right choice.
1. Consider Who You Are Buying For
The first step is to consider who you are buying for. Think about their style, personality, and the jewelry type they usually wear. Are they classic, or do they like more modern designs? Do they prefer small pieces or large statement pieces? Considering all these factors will help you narrow down your options and choose a piece that fits their personality.
2. Consider The Occasion
When buying jewelry for a special occasion, such as a wedding or anniversary, it is essential to choose the right piece. For example, if you are looking for something romantic, a necklace or earrings may be better than a bracelet. If you are unsure about what jewelry to purchase, consult a jeweler for advice.
3. Think About What the Person Loves Most
One of the best ways to find the perfect piece of jewelry is to think about what the person loves most. For example, if they love piercings, you might need to learn more about cheek piercings and belly button piercings. If they love animals, consider buying a piece of animal-themed jewelry. When you pick out something that speaks to their interests, it will show them that you understand and appreciate their personality.
4. Take Their Style Into Account
Another thing to consider when buying jewelry is the recipient's overall style. If they typically wear more classic pieces, opt for something timeless like a solitaire diamond ring or a simple strand of pearls. On the other hand, if they usually wear bolder styles, don't be afraid to choose something with a bit more sparkle and shine.
5. Consider Your Budget
It is essential to consider your budget when choosing the perfect piece of jewelry. You want to ensure you are getting the best value for your money and that you are not overspending on an item that may not be as special or meaningful as your loved one would have liked. Shop around online and compare prices at different stores before making a purchase.
6. Personalize It
One of the best ways to make a piece of jewelry extra special is to personalize it. For example, you can choose an engraving, gemstone, or birthstone that is meaningful to the recipient. This will make the item even more special and show them that you put a lot of thought into choosing the perfect gift.
Buying the perfect piece of jewelry for a loved one doesn't have to be complicated. All you need to do is consider who you are buying for, consider what they love most, take their style into account, and choose something that fits your budget. You can also make it even more special by personalizing it in some way. With these tips, you can find the perfect piece of jewelry for that special someone.