At the start of a new year, many people turn their attention to improving their physical appearance. In 2021, one of the growing trends has been non-surgical body improvements – treatments that can be administered in a medical spa or clinic with minimal side effects, discomfort, and downtime.
As people look ahead to 2023, there are several new treatments on the horizon that could revolutionize how people improve their bodies.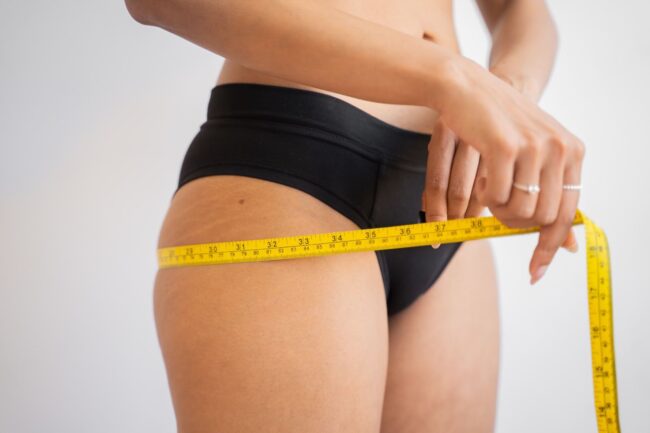 Photo by Huha Inc. on Unsplash
Here Are 7 Non-Surgical Options You Should Consider For Your Physical Transformation:
1) Thread Lift.
A thread lift is a minimally invasive procedure used to reduce wrinkles on the face and neck without surgery. The process involves inserting thin threads underneath the skin where they act as invisible sutures, lifting and tightening the skin to reduce wrinkles. Thread lifts are becoming a popular alternative among those wishing to look younger without going under the knife.
2) Fat freezing.
Also known as cryolipolysis, fat freezing is a safe and effective way to get rid of stubborn fat deposits in areas like the chin, flanks, and abdomen without surgery or downtime. At the Element Body Lab, the process uses controlled cooling temperatures to target specific areas of fat cells and freeze them until they break down naturally over time, allowing you to achieve your desired figure without incisions or recovery time.
3) Medical micro-needling.
Micro-needling is a non-invasive treatment used to improve skin tone, texture, and appearance. The process involves using tiny needles to puncture the skin and create micro-injuries that trigger your body's natural healing process, leading to increased collagen production and improved overall appearance. Microneedling can reduce wrinkles, acne scars, stretch marks, rosacea, and more.
4) Laser skin resurfacing.
Laser skin resurfacing can be used to remove wrinkles, scars, sun spots, and other signs of aging. The process involves using a laser to target specific areas of the face and gently remove the top layer of skin cells. This stimulates collagen production for improved tone and texture while reducing wrinkles and blemishes over time.
5) Botox injections.
Botox injections are a popular way to temporarily reduce wrinkles and fine lines without surgery. The process involves injecting small amounts of botulinum toxin into targeted areas, which relaxes the muscles and reduces wrinkles for a smooth and youthful appearance.
6) Dermal fillers.
Dermal fillers are injectable treatments used to replace lost volume and restore facial contours like cheeks, lips, and jawlines. The process involves injecting a hyaluronic acid-based filler beneath the skin, which adds fullness and softens wrinkles for a more youthful look.
7) Chemical peels
Chemical peels are a popular way to improve skin texture and tone without surgery. The process involves applying an acid-based solution to the surface of the skin, which exfoliates away dead cells, revealing brighter and smoother skin underneath. Chemical peels can be used to reduce wrinkles, age spots, acne scars, and more.
Non-surgical treatments like thread lifts, fat freezing, and medical micro-needling are safe and effective ways to improve your physical appearance without invasive surgery or lengthy recovery periods. If you're looking for an alternative way to get the body you want in 2023, then these options could be just what you need. Talk to your doctor or healthcare provider today about which one is right for you.