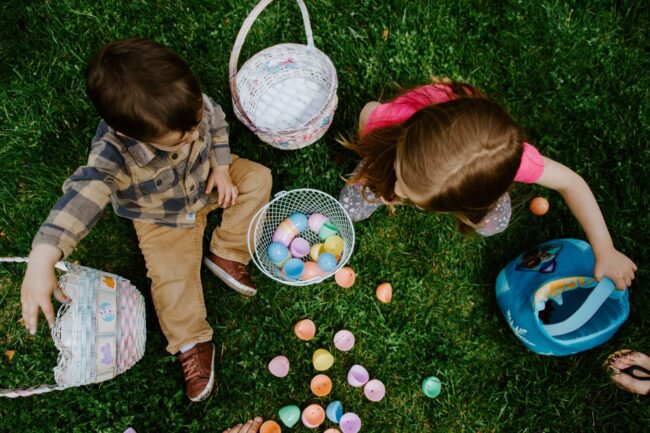 While Easter may not get nearly as much love as other holidays, such as Christmas, this is still a fun holiday filled with happiness and cheer. Plus, even if you're not religious, this can still be an enjoyable holiday to celebrate with the family, especially for the kids. So, here are some fun ideas for ensuring your child has a great time during Easter!
Hide eggs throughout your home
If you want to make Easter fun for the kids, you cannot skip out on traditional activities. If you are looking for a fun Easter day activity for your kids, consider hiding eggs throughout your home. Hiding eggs can be as simple or as elaborate as you like. For younger children, hiding eggs in a safe area that is accessible to them is ideal.
Older children can enjoy a more difficult egg hunt. You can use cryptic clues to make it interesting. Your kids will be challenged to solve the puzzle and earn a prize. Depending on the age of your kids, you can set a limit on the number of eggs that they can find. This way, the hunt can be fairer for everyone. Make sure you give your kids an alternative plan if the weather is not conducive to an outdoor egg hunt. A rainy day can be a great indoor egg hunt opportunity.
Dye eggs
Dying eggs is one of those past times that every child should get to have, even if that's too much work; letting them paint a hard-boiled egg can be just as fun. It's a tradition that's slowly fading, but it's something you could always bring back into your household!
Host a movie night
A movie night during Easter, now that's original! Hosting a movie night can make Easter day fun for your kids. However, you must remember that it's a good idea to plan and prepare. You can start by gathering ideas for the movie, so why not consider Easter movies available online here? Then, it's time to think about what you'll serve. If you're having a movie night for the kids, consider serving popcorn and other simple snacks. If you're having a movie for the adults, you may want to roast some s'mores and dish out the traditional popcorn.
Games to play
For those who enjoy outdoor play and a bit of competition, there are many Easter games to choose from. While games other than the traditional Easter scavenger hunt are a classic, why not shake it up? Egg and spoon racing is one of the most popular games of the year, and it's easy to customize to suit the needs of your group. This game is a great way to encourage children to get out and move while having fun at the same time. Not everything has to be related to eggs; it's nothing more than a fun idea to match the theme.
Crafts to make
Whether it's coloring books, basket weaving, or even coloring eggs, you cannot skip out on any of the crafts you can make! When it comes to holidays, doing these wholesome activities with your kids can be unforgettable. Even if birthday parties and Christmas may offer an array of crafts to do, don't forget that the option is there for Easter as well!