We were excited to learn of a little celebrity scoop to share with you…Some of the hottest celebrity moms love shopping at The Children's Place! We even have a couple of photos to prove it!
Elisabeth Röhm, best known for her roles on Heroes and Law & Order shops at The Children's Place store in LA with her daughter Easton who has just turned 22 months. Don't they look like they are having fun? And they look so cool with their shades on!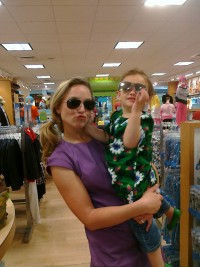 The other celebrity mom spotted at The Children's Place is, Rosa Blasi from Make It Or Break It . She shops at teh LA store as well for her little girl:
The third celebrity mom is Samantha Harris, who shops at the New York store. The former host of Dancing With The Stars who is now a host on The Insider loves the clothes for her daughter Josselyn. Sorry, we did not receive a photo of her actually at a store, but at least we know where she gets those cute clothes for her beautiful daughter!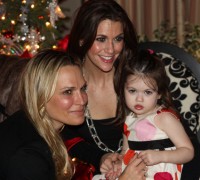 Quick update that we thought you'd be interested in: The Children's Place just had Kelly Rutherford in over the weekend too!