Congratulations to Brooke!!!!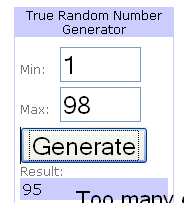 Comment #95 chosen by Random.org
Thank you to everyone who entered and a huge thanks to our friends at Kokopax for sponsoring this fabulous giveaway and giving our readers the opportunity to win a brand new baby carrier!!!
---
Kokopax is giving away one of their New City Baby Carriers to one of you!
Here is a description of the New City Baby Carrier from the Kokopax website:
Share everyday life with ease. Whether cooking, shopping or walking through the park, the city carrier provides hands-free convenience. The uncomplicated design has all the essentials: a five-point harness, lightweight frame, adjustable and padded shoulder straps, sturdy kick stand for easy loading and a handy pocket. On-the-go families will appreciate the ability to give their baby an eye-level view of the world.
Features:
* positions baby at eye-level for 360 degree world view
* really easy to load (even for dads)
* made with 100% cotton canvas
* powder coated aluminum frame
* comfortable shoulder straps
* adjustable frame to fit individual user
* padded waist support
* handy storage pocket with Velcro closure
* kickstand for easy loading
* 5-pt. safety harness
* ties to secure pax protectorâ"¢
* toy ring to attach kokoâ"¢ or other toys
* weighs approximately 3 lbs.
* fits in airline overhead bins
* makes a great every day baby backpack that is great for indoors and outdoors!
* for use from 6 months to 2 years (or up to 35 pounds)
* patent pending
* certified by the JPMA to the ASTM F2549-09 Frame Child Carrier standard
* Available in two custom fabric designs: gumdrops, hot chocolate, stones and hopscotch
Value $99.99
They also offer an Eco-friendly carrier, a Classic carrier, diaper bags and accessories. Kokopax is also offering a discount readers code
fashionable2010 to receive a 10% discount on any order from www.kokopax.com
About Kokopax
kokopaxâ"¢ was founded in 2007 by Sarah Spoor. As a mother of four young children, Sarah discovered the benefits of the old Gerry backpacks her family used when she was a baby. She and her husband, Lincoln, used the carriers every day. They were able to carry their babies and still keep track of their other children while cooking, traveling or attending school activities. The carriers became a necessity for everyday life. While she loved their functionality, Sarah knew the style was outdated. She embarked on a mission to develop a new, modern and fashionable lightweight framed carrier with enhanced style and functionality that could be used every day, everywhere.
http://www.kokopax.com/Products/city-classic-carrier.aspx
Soooo…….you wanna win?
TO ENTER:
Leave a comment telling me what interests you at Kokopax.com .
Extra Optional Entries: (Leave 1 comment for each extra entry.)
1 Entry: Follow @fashionablebaby on Twitter (include your Twitter name in comment!)
1 Entry: (per day) Tweet about this contest. Leave 1 comment for each tweet with the link to tweet.
GIVEAWAY! Enter to win a NEW City Baby Carrier from Kokopax! @fashionablebaby http://bit.ly/NewCityCarrier Please RT!
1 Entry: Become a fan of The Fashionable Bambino on Facebook
3 Entries for: Become a fan of Kokopax on Facebook
 
1 Entry:
Subscribe To The Fashionable Bambino's RSS Feed
5 Entries: Blog about this contest and link back to this post and Kokopax.
(Note: You must leave 1 comment per entry. Extra entries will not be counted unless you leave a comment for each one.)
Sometimes our spam catcher is a little over zealous and will snag your comments if you leave multiple comments very quickly, one after another. I recommend waiting a minute between each comment. If the spam catcher gets you anyway, don't worry! Your comments have still been submitted, they are just being held for moderation. I approve them as quickly as possible. If you are very concerned about this issue, you may email me and let me know what the problem is.
Details
Contest runs from March 8th-April 22nd. Last chance to enter is April 22nd at 11:59pm ET. A winner will be contacted on or before April 30th, 2010 and asked for full name, along with their mailing address. Kokopax will be sending one NEW City Carrier to one reader. If no response is given within 48 hours, a different winner will be chosen, so please be sure to check your email. Must be 18 or older to enter. Contest only open to the USA!