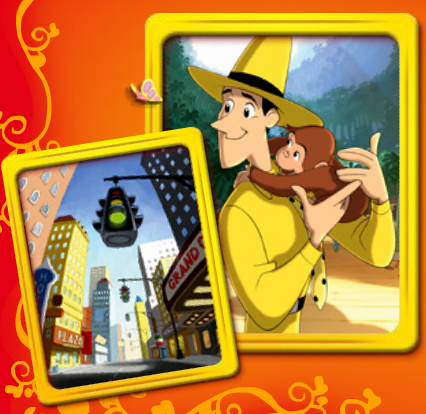 Most of us are very familiar with Curious George. He is a very well know character in a classic children's book series written by Hans Augusto and Margret Rey's in 1941. There are even some new Curious George books out, so check them out here.
We got word this week that Universal is planning a new Curious George, but this time it will be in 3D. According to Hollywood.com, Hans Augusto and Margret Rey's classic 1941 children's book character is about to get computer animated by the same
company that created "Despicable Me"! Our family hasn't even seen the first Curious George movie that was out in 2006.
Unfortunately, the traditionally animated picture failed to connect with audiences, grossing only 19 million over its budget. With the upcoming computer-animated (3D?) version, Universal is planning to relive the kind of financial success that they recently realized with Despicable Me, which has now grossed $220 million worldwide. For his newest cinematic outing, Illumination and Stuckey promise a new series of adventures for George, which they hope will bring a whole new generation of children to the beloved series.
Let's hope that the new Curious George movie does better than the first at the box office.