Feeding your family during the winter months can feel even more important than the rest of the year. Winter can get everyone down a little, with temperatures dropping, adverse weather, and more colds and other illnesses. Everyone needs some comfort now and then to get them through the colder months and keep them going until spring arrives. Comforting food is a great way to give everyone what they want, and it doesn't even have to be unhealthy. People might think of comfort food as being junk food or heavy meals, but you can make meals that are both comforting and healthy for your whole family.
Take a look at these ideas if you're looking for meal ideas that are healthy but still comforting for the whole family during the winter.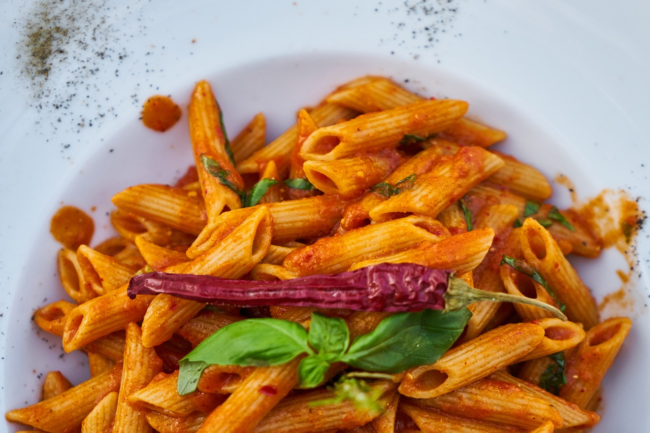 Healthy Pasta Recipes
Pasta can often be indulgent, but there are plenty of ways to make pasta healthier too. Carbohydrates aren't inherently bad, despite what some people might try to tell you. They're great for giving you energy and can help to fill you up too. By combining pasta with a variety of healthy ingredients, including plenty of vegetables, you can enjoy a meal that's both healthy and comforting. If you want to make pasta healthier, you can also use whole wheat pasta. Try using ingredients such as broccoli, bell peppers, or even healthy fish with your pasta dishes.
Soups and Broths
Soup is the perfect comforting dish for a cold winter day. You can have it for lunch, enjoy it as a starter, or have it for your main meal with some bread or even a sandwich. There are so many different types of soup and broth that you can make. If you're wondering how to use lion's mane mushrooms, putting them into a soup is a great way to make a healthy meal or even a broth that you can drink. There are thousands of different soup recipes out there, from the more traditional options to some modern or even experimental takes on delicious soups.
Comforting Casseroles
Casseroles can make great family meals because you can simply put them in the oven in one dish. They can also make good side dishes if you want to add something to your main meal. You can make casseroles using a variety of vegetables or even grains like rice or quinoa, and you don't have to make use of high-fat ingredients like cream or cheese. Make sure your casseroles look colorful, and there'll be a good chance you have plenty of nutritious ingredients in there.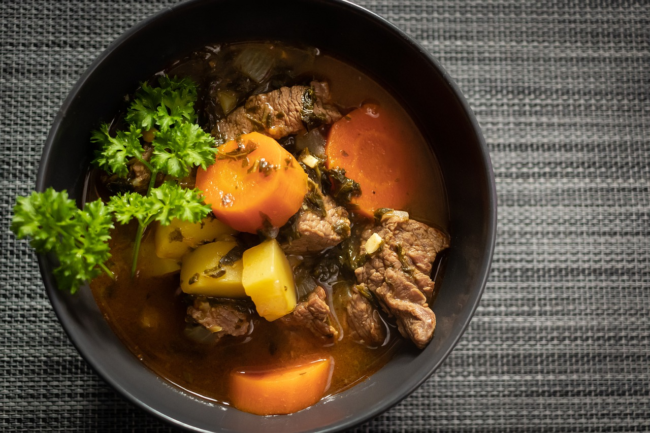 Nutritious Stews
Stews are very comforting to eat during the winter, especially if you combine them with something to soak up the juices, such as mashed potato or bread. They're also easy to pack full of vegetables, although they're also great if you include your favorite meats. In fact, stews can be good for using cheaper and tougher cuts of meat because you can cook them slowly until they're tender. Try exploring some traditional stew recipes to find some family favorites that everyone will love. You could try an Irish stew, an Italian stew, something Middle Eastern, or a hearty vegan stew.
Healthy Twists on Comforting Favorites
Sometimes you want to reach for your tried and true favorites when you're looking for a comforting meal. But those favorites aren't always the healthiest options for your family. It's ok to indulge sometimes, but if you're trying to eat healthily, you might be looking for healthier alternatives. Fortunately, you can often find healthier takes on your favorite recipes. For example, turn your lasagna into a vegetarian lasagna or swap the sauces to make them a little healthier. If you want to have burgers, try using turkey meat, which is leaner than beef.
Healthier Cakes and Bakes
Another comfort food that you can make healthier is cakes and other bakes. If you enjoy having dessert as comfort food during the winter, you could find some healthier ways to make the things that you love. You can make things healthier by swapping the fats you use for healthier options (for example butter for oil) or using healthier flours in your baking. Of course, the other way to make your baked goods a little healthier is simply to have a smaller portion. You still get to enjoy what you love but in a slightly healthier way.
Try these healthy, comforting food options for the winter months to keep your whole family happy and you'll be able to make it through the season.