As August draws to a close, it's time to start thinking about going Back-To-School!
Whether your child is moving up a grade or entering high school, you must help them get started on the right foot. After all, while their success will be based upon their own merit and effort, as their parents, you also have an essential role to play.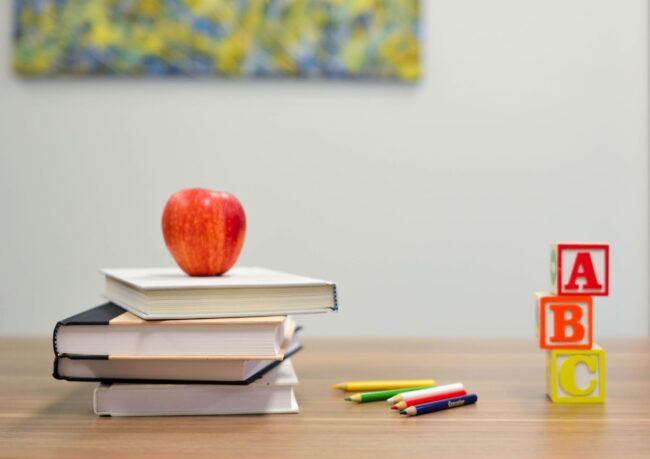 Photo by Element5 Digital on Unsplash
With that in mind, here are some top tips that you can use to help your child excel in school!
Brush up on the Back-To-School Basics
Did you know that 66% of children are nervous about returning to school? There are many reasons for this, whether they're worried about making friends or staying on top of their homework. However, by ensuring they're ready to go back to school, you can help keep these worries at bay.
According to Learn Bright, there are many things you can do to ensure your child feels confident when they walk into class on the first day of term. For example, you can:
Create a consistent nighttime routine
Discuss new school subjects with them
Go back-to-school shopping together
Remember that learning doesn't have to stay in the classroom.
Children learn just as much outside of the classroom as they do inside. As a result, you can help them to develop new skills and excel academically by participating in fun, educational activities at home. For example, at-home science experiments can make your child fall in love with biology, and visits to the library can turn them into life-long readers!
Encourage them to pursue their hobbies.
Helping your child to find a hobby they are genuinely passionate about could also help them to perform better in school. There are many reasons for this. Firstly, success with hobbies increases our self-confidence levels, which in turn, can impact our performance in the classroom. Furthermore, it also provides them with an outlet for any built-up stress and anxiety and makes clear the importance of taking a break when they need one.
Follow a healthy lifestyle.
Making an effort to look after your child's health can also help them do well in school. For example, it can help strengthen their immune system, meaning they're less likely to need to take time off school.
Furthermore, following a healthy lifestyle that includes plenty of exercise can ensure they have plenty of energy each day (meaning they won't fall asleep in class).
Let them know you're proud of them.
Telling your child that you are proud of them and all of their hard work is another excellent way to ensure that they do well this year. This is because it means they enter the classroom with their head held high, knowing they can handle whatever challenges come their way.
While you should celebrate the "big" successes with your child, such as rewards and certificates, it's equally important to celebrate the smaller moments too. For example, you should tell them you're proud when they complete an assignment they've been struggling with! 
Want to start Homeschooling? No problem!